Cylinder Cap Hook Machinery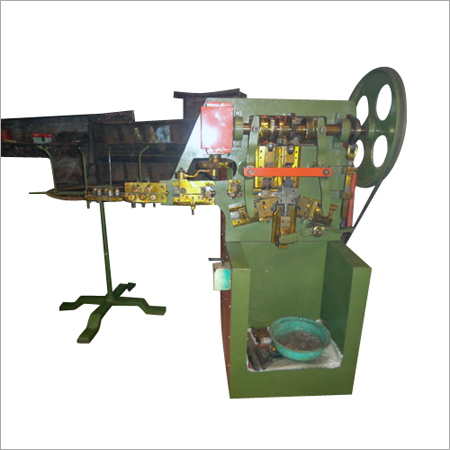 Cylinder Cap Hook Machinery
Price And Quantity
100000.00 - 500000.00 INR
Product Specifications
Product Description
Cylinder Cap Hook Machinery is an industrial-grade equipment used in the manufacturing process of cylinder cap hooks. These hooks are widely utilized in various industries for sealing cylinders, drums, and containers securely. The machine efficiently automates the production of these hooks, ensuring consistent quality, high output, and reducing manual labor requirements. It is a crucial tool for businesses involved in packaging, chemical, and petroleum industries.
FAQs:
Q: How does Cylinder Cap Hook Machinery work?
A: The machine operates through a series of automated processes. It takes in raw materials, typically metal strips or wires, cuts them to the required length, shapes and bends them into the desired hook configuration, and finally assembles and packages the finished cylinder cap hooks.
Q: What are the key benefits of using Cylinder Cap Hook Machinery?
A: Using this machinery provides several advantages, including increased production efficiency, uniform product quality, reduced labor costs, enhanced safety, precise and consistent hook dimensions, and the ability to meet large-scale manufacturing demands.
Q: Can the machine produce different types and sizes of cylinder cap hooks?
A: Yes, modern Cylinder Cap Hook Machinery comes with customizable settings, allowing manufacturers to produce a variety of hook sizes, designs, and types to meet specific client requirements.
Q: Is the operation of the machine complex and difficult to learn?
A: Operating the machine may require some initial training, but it is designed for ease of use. Most machines come with user-friendly interfaces and controls, making it relatively simple for operators to manage the production process.
Trade Information
Cash in Advance (CID) Cheque Cash Advance (CA)

10 Per Week