Industrial Packing Clip Machine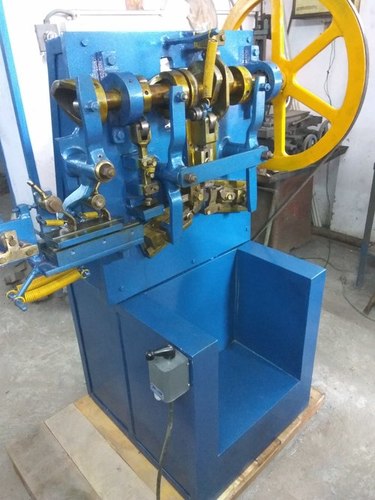 Industrial Packing Clip Machine
Price And Quantity
100000.00 - 500000.00 INR
Product Specifications
Product Description
The Industrial Packing Clip Machine is a specialized industrial equipment designed to automate the production of packing clips, also known as strapping clips or banding clips. These clips are used in various industries for securely bundling and fastening items together, such as packages, boxes, cartons, and goods during transportation and storage. This machine offers high-speed and precise manufacturing of packing clips, contributing to increased efficiency and cost-effectiveness in packaging operations.
Frequently Asked Questions (FAQ):
Q: What are packing clips, and where are they used?
A: Packing clips are small metal or plastic clips used to secure and fasten strapping or bands around packages, bundles, or cartons. They are widely used in industries like logistics, shipping, warehousing, and agriculture to ensure safe and secure packaging.
Q: How does the Industrial Packing Clip Machine operate?
A: The machine operates by processing raw materials, typically metal or plastic strips, and forming them into the desired packing clip shape. It employs cutting, bending, and shaping processes, often guided by computer programming, to create clips with consistent dimensions and sturdy construction.
Q: What are the key features of the Industrial Packing Clip Machine?
A: The Industrial Packing Clip Machine comes with several features, including automated production capabilities, high-speed processing, precision engineering for uniform clip dimensions, user-friendly controls, and the ability to create clips in various sizes and materials.
Q: What materials can the machine work with to make packing clips?
A: The machine is designed to work with various materials commonly used for packing clips, such as galvanized steel, stainless steel, or plastic suitable for different packaging needs.
Trade Information
Cash in Advance (CID) Cheque Cash Advance (CA)

10 Per Week