Strip Forming Machinery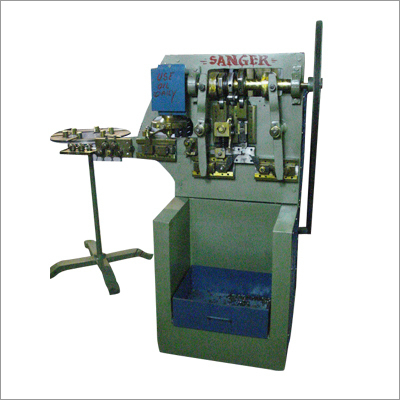 Strip Forming Machinery
Price And Quantity
100000.00 - 500000.00 INR
Product Specifications
Product Description
Strip Forming Machinery refers to a category of industrial equipment used in the manufacturing process of various products made from metal strips or coils. These machines efficiently shape, bend, and form metal strips into specific configurations, such as channels, angles, brackets, and other complex shapes. Strip forming machinery is widely used in industries like construction, automotive, electronics, and appliance manufacturing, where precision-formed metal components are essential for assembly.
FAQs:
Q: How does Strip Forming Machinery work?
A: Strip forming machinery uses specialized tools, dies, and rollers to shape and bend metal strips. The machine takes in raw metal strips or coils, applies the necessary force, and accurately forms the material into the desired shape based on the programmed specifications.
Q: What types of products can be manufactured using Strip Forming Machinery?
A: The machinery can produce a wide range of products, including channels, angles, brackets, clips, clamps, and other customized metal components used in various industries.
Q: What are the main benefits of using Strip Forming Machinery?
A: Using this machinery offers several advantages, such as high production efficiency, consistent product quality, reduced labor costs, enhanced accuracy, and the ability to create complex shapes and designs.
Q: Is the operation of Strip Forming Machinery complex?
A: Operating the machinery may require some initial training, especially for complex shaping processes. However, modern machines are designed with user-friendly interfaces, making it relatively straightforward for trained operators to manage the forming process.
Trade Information
Cash Advance (CA) Cash in Advance (CID) Cheque

10 Per Week