V Ring Making Machine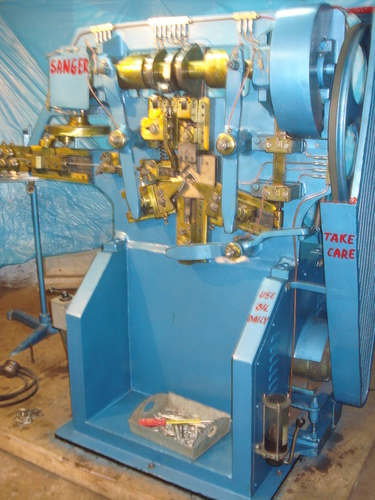 V Ring Making Machine
Price And Quantity
100000.00 - 500000.00 INR
Product Specifications
Product Description
The V Ring Making Machine is an advanced industrial equipment designed to efficiently produce V rings, also known as V-seals or V-packing, used in various applications for sealing purposes. These versatile sealing components are commonly used in hydraulic and pneumatic systems to prevent leakage and maintain the proper functioning of cylinders and equipment. The machine enables precise and consistent production of V rings, contributing to increased productivity and reliability in sealing solutions.
Frequently Asked Questions (FAQ):
Q: What are V rings, and what is their function?
A: V rings, also called V-seals or V-packing, are flexible and resilient sealing components with a cross-sectional V-shaped design. They are used to seal the gaps between moving parts, such as pistons and cylinders in hydraulic and pneumatic systems, to prevent fluid or air leakage.
Q: How does the V Ring Making Machine operate?
A: The machine operates by processing raw materials, such as rubber or other elastomers, and shaping them into the desired V ring form. It uses cutting, molding, or extrusion processes, often guided by computer programming, to create V rings with precise dimensions and consistent quality.
Q: What are the key features of the V Ring Making Machine?
A: The V Ring Making Machine comes with several features, including automated production capabilities, high-speed processing, precision engineering for uniform V ring dimensions, user-friendly controls, and the ability to produce V rings in different sizes and materials.
Q: What materials can the machine work with to make V rings?
A: The machine is designed to work with various materials suitable for V ring production, such as rubber compounds, silicone, polyurethane, or other elastomers commonly used in sealing applications.
Trade Information
Cash Advance (CA) Cash in Advance (CID) Cheque

10 Per Week